Are you a newbie who wants to write a podcast but has no idea how to start? Fear not, my friend! ChatGPT has got your back. ChatGPT for Podcasters, in 6 easy steps, will show you the ins and outs of streamlining and creating your podcast using the famous AI tool. Here's How to Use ChatGPT To Write A Podcast in 6 Easy Steps.
Before we dive in, let's talk about the growing popularity of podcasts. Did you know that there are currently 464 million podcast listeners worldwide? And by 2024, this number is predicted to rise to 504 million! With numbers like these, it's no wonder why people are getting into the podcast game.
Now, let's get back to the topic at hand. How can ChatGPT help you create a podcast without any experience? It's simple. ChatGPT is a unique language tool that can create content for your podcast that is both interesting and unique.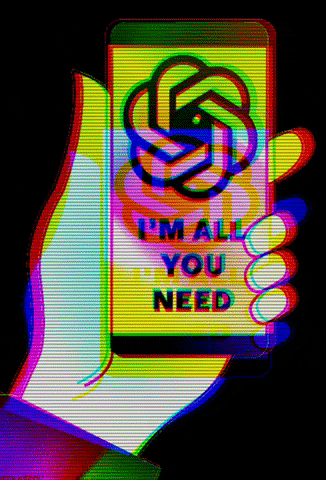 Today's example topic for a ChatGPT Podcast, we will be using is
"Ceiling Fan inside a Car Garage."
Here are the 6 easy steps to use ChatGPT to write a podcast:
1.

Determine your Topic and Audience.
As a podcaster, you're about to start an exciting journey full of interesting stories, interesting conversations, and, of course, the sweet sound of your voice. But before you start recording, you need to know what you're talking about and who you're talking to. This dynamic duo will help you make a podcast that connects with listeners and puts you on the path to success. What do you know? ChatGPT is here to help you through every step.
Step 1:

Unearthing Your Passion
First, think about what you're interested in. Ask yourself, "What do I like, and what do I like to talk about?" Write down some possible topics and think about what you could say that is different about each one. Remember that your excitement about the subject will spread, and energy will come through in an interesting podcast.
Step 2:

Zeroing in on Your Niche
Now that you have a list of possible topics, it's time to narrow it down. Think about what makes your podcast different from similar ones. Ask yourself, "What can I bring to this niche that no one else can?" and "What are some gaps I can fill?" By focusing on a small part of your chosen topic, you can make a podcast that stands out in a sea of similar ones.
Step 3:

Identifying Your Target Audience
To create a successful podcast, identify your target audience by considering their age, interests, and demographics, and tailor your content to meet their needs and expectations. 🎧
Key points:
🤔 Identify your target audience: consider age, interests, and demographics.
🎯 Determine who would be most interested in your podcast's topic.
💡 Ask yourself what your audience hopes to gain from listening.
📝 Tailor content to appeal to your target audience.
🌟 Knowing your audience helps you create engaging and relevant content.
Step 4:

Aligning Your Topic with Your Audience
Now that you know your topic and who you're writing for, it's time to ensure they go together well. Consider how to make your content fit your listeners' needs and interests. For example, suppose your podcast is about living sustainably, and your target audience is young professionals. In that case, you might focus on tips for reducing waste in a busy, urban lifestyle. By matching your topic to your audience, you can make a podcast that sticks with people and makes them want more.
With a well-thought-out topic and a clear idea of who will listen, your podcast will be ready for growth, engagement, and a loyal following.
---
---
2.

Choosing Your Podcast Style
You know what your podcast will be about and who you want to listen to it, but there's one more thing you need to think about: the style of your podcast. Like choosing the right outfit for an important event, the style of your podcast sets the tone and feel of your show. Don't worry. ChatGPT has your back and will help you find the perfect style.
Step 1:

Exploring the Podcast Style Wardrobe
There are different types of podcasts, and each has its charm. Here are some popular styles to think about:
🎤 Solo Monologue: A microphone, you, and your ideas. A classic choice for people who like to talk about their knowledge and ideas without being interrupted.
🤝 Interview: A chance to invite experts, celebrities, or other interesting people to talk to your audience about what they know and share their stories.
🎭 Conversational: Conversations about your chosen topic with a co-host or a group of friends. You can share your thoughts and experiences.
📖 Narrative: The best way to tell a story, using research, interviews, and sound design to make an immersive listening experience.
📚 Educational: Teach your audience something new by giving them useful information and new perspectives on a topic.
Step 2:

Trying On Different Styles
Now that you know your choices, it's time to see how they fit. Ask yourself, "Which style fits me and my topic the best?" "Which format will connect with my audience the most?" You may have to try several styles to find the right one.
Step 3:

Accessorizing Your Style
Once you've decided on the style of your podcast, it's time to add some extras! Don't forget ChatGPT for Podcaster does help too. Look below for an example. You can improve the feel of your show by adding things like music, sound effects, or custom intros. Ensure your podcast "outfit" complements your style, topic, and target audience.
Using ChatGPT for Podcast Style Ideas
---
---
3.

Listing Your Questions: Prepping for Podcast Perfection
Embrace your inquisitive side by listing your questions before each episode. This will help you stay on track and ensure you discuss all the important things you want to discuss. Don't worry because ChatGPT is here to help you learn how to make good questions.
Key Points:
📝 List questions before each episode to stay organized and cover important points.
🔑 Identify key topics, subtopics, themes, or issues for your episode.
❓ Craft open-ended, thought-provoking questions to spark insightful discussions.
🗂️ Organize questions logically to guide the conversation smoothly.
🎷 Be ready to improvise, ask follow-up questions, and explore unexpected topics.
🤖 Use ChatGPT as a guide for question-crafting and episode preparation.
🎧 Create engaging podcast episodes that keep your audience hooked.
How to use ChatGPT to generate Podcast interview questions?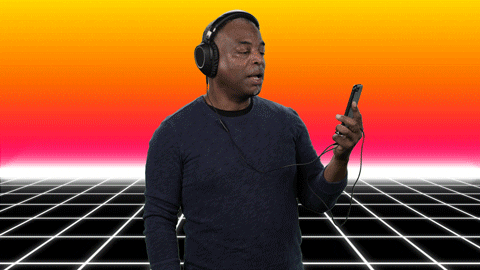 ---
---
4.

ChatGPT for Podcasters will Create your Script
It's easy as pie to make a ChatGPT podcast script. Type in your questions and prompts, and ChatGPT will do the rest. So the chat doesn't run out of memory, you may have to enter the prompts and questions a few at a time. You'll likely need to revise and edit the generated content to fit your style and tone. Still, ChatGPT can save you a lot of time and work when you start writing.
How to use ChatGPT to generate Podcast Script?
5.

Record the podcast.
If you're interested in creating your podcast, having the right tools can make all the difference.
First and foremost, you'll need a microphone to record your voice.
There are a variety of microphones available at different price points. Still, choosing one that produces clear sound and minimizes background noise is essential.
Additionally, you'll need software to record and edit your podcast. Many people use programs like Audacity, which are accessible and user-friendly.
Finally, you'll need a hosting platform to upload and distribute your podcast to listeners. Some popular options include Spotify, Apple Podcasts, and Podbean. With the right tools like ChatGPT for podcasters and creativity, you can create a high-quality podcast that engages and entertains your audience.
6.

Publish your podcast.
Once your podcast is recorded and produced, it's time to share it with the world! You may spread the news about your podcast by posting it on prominent podcast directories like Apple Podcasts, Spotify, and Google Podcasts and promoting it on social media and other platforms.
Be sure to use compelling titles and descriptions. You can use ChatGPT for this, and consider reaching out to potential listeners and partners to help spread the word about your show.
Now that you know how to use ChatGPT to write a podcast, you're on your way to becoming a podcasting superstar. But what if ChatGPT isn't for you?
Creating Clickbait Titles with ChatGPT
Here are some alternative tools that make it even easier to generate content for your podcast:
Writing a podcast doesn't have to be daunting, especially when you have the power of ChatGPT on your side. You can create an informative and entertaining podcast with a bit of creativity and laughter.
FAQ
Can ChatGPT write a podcast script in any language?
At the moment, ChatGPT is trained to generate content in English. However, OpenAI, the company behind ChatGPT, is also working on developing models for other languages. But you could use ChatGPT for podcasters to write a script, then use ChatGPT to translate the script.
Is it necessary to have a script for a podcast?
Having a script for a podcast is unnecessary, but it can be helpful. A hand can help you stay on track and ensure that you cover all the essential points you want to make.
How long should a podcast be?
The length of a podcast can vary depending on the topic and style. Some podcasts are as short as 10 minutes, while others can be several hours long. Finding a length that works for you and your audience is essential.
How can I monetize my podcast?
There are several ways to monetize your podcast, such as sponsorships, advertising, and merchandise sales. You can also offer premium content or subscriptions to your listeners.
Can I use ChatGPT for other types of content creation?
Wrapping it up
And there you have it, folks. A complete guide to using ChatGPT to write a podcast in six easy steps. So, what are you waiting for? Get out there and start creating!
But before you go, let's leave you with one last piece of advice: have fun! Podcasting is a great way to express yourself, share knowledge, and connect with others. So, don't take it too seriously, and let your personality shine through.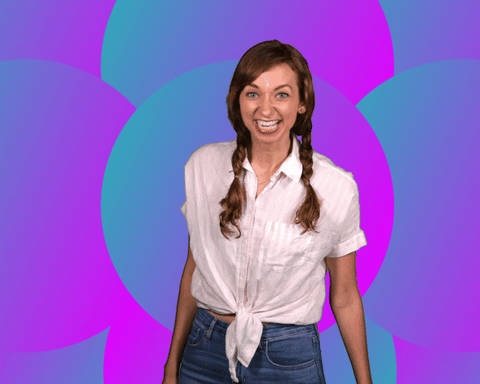 With ChatGPT and our tips, you're well on your way to creating an informative, engaging, and uniquely yours podcast. And who knows? You'll be the next big thing in podcasting!
So, grab your microphone, fire up ChatGPT, and let the podcasting adventure begin. Happy creating!