Dumpster diving for profit has gained popularity among people looking to make money or find unique items. However, only some know how to dumpster dive or handle the risks and challenges that come with it. In this complete guide, we'll show you step-by-step how to dumpster dive safely, fix up your finds, and sell them, as well as how to get over the bad reputation that comes with it.
1.

Why is dumpster diving enticing for profit?
There are many reasons why people get into dumpster diving for profit. One of the biggest reasons is the potential to find valuable items. Many stores throw away awesome things that have been returned, discontinued, or are out of season. Dumpster divers can sell these items for a profit on online marketplaces such as eBay or Amazon.
Another reason is that dumpster diving for profit is eco-friendly. When you find items that are still usable, you prevent them from ending up in a landfill, which is better for the environment. It's also a way to reduce consumption by finding secondhand items instead of buying new ones.
2.

What Tools are Needed

To get started with dumpster diving, you will need the right equipment.

Here is what you will need:
Gloves

: to protect your hands from sharp objects, germs, and bacteria

Flashlight or Headlamp:

to help you see inside the dumpster

Long hook or stick

to help you grab items out of reach

Sturdy bag or box

to hold your findings

Knife:

A knife can break trash bags, tear them, or cut through them.

Hand Sanitizer:

Use hand sanitizer to keep your hands clean.
3.

How to Dumpster Dive
Once you have your equipment, you can start dumpster diving by following these steps:
Dumpster diving for profit can be safe, but there are some precautions you should take. First and foremost, wear gloves and long sleeves to protect yourself from cuts, scrapes, and other injuries. You should also wear closed-toe shoes to protect your feet.
It's also important to be aware of your surroundings. Avoid diving alone, especially at night, and be mindful of suspicious activity. If you're uncomfortable or feel unsafe, leave the area immediately.
Identify potential locations:

Check your area for behind stores, shopping malls, or industrial areas.

Choose the right time:

Visit the dumpster during business hours when stores are open or suitable after they close. You do not want to go at night, as it may be trespassing.

Be respectful:

Always respect the property, and don't create a mess or leave a trail of trash.

Look for valuable items:

Search for electronics, furniture, clothes, books, or toys that can be restored and resold.
4.

How to Get Over the Bad Image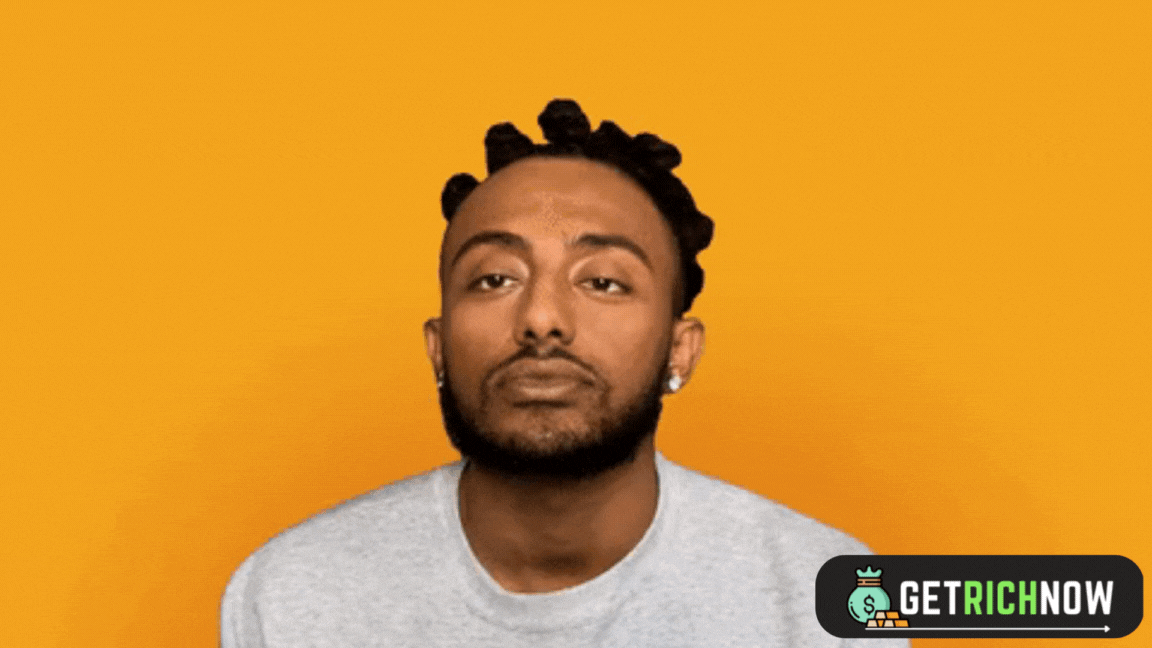 Unfortunately, dumpster diving has a bad reputation. Many people assume it's only for homeless people or desperate people. But anyone prepared to put in the time and effort may make money dumpster diving. If you're concerned about the perception of dumpster diving, consider talking about the environmental benefits or the fact that you're reducing waste.
Many dumpster dive for various reasons, including making money or protecting the environment.
Here are some tips to help you overcome the bad image:
Embrace the benefits:

Focus on the benefits of dumpster diving, such as the money you can make or the positive environmental impact.

Be confident:

Know that you are doing something legal and harmless. There is no shame in it.

Educate others:

Share your knowledge and experience with others. You may change their perception of dumpster diving.
5.

How to Avoid Confrontations and Do it Safely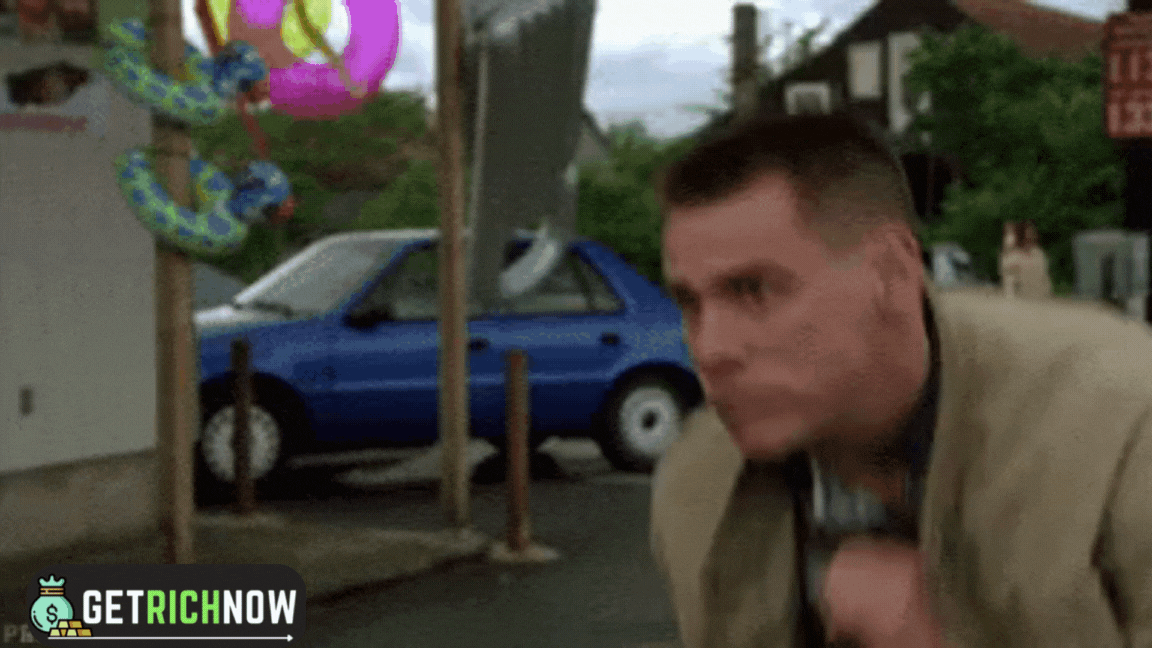 Dumpster diving may be allowed in most places, but you will likely run with some skeptics.
Being polite and unobtrusive is vital to avoiding conflicts. Stay aware of your surroundings and avoid diving in highly trafficked or monitored areas. If someone asks you to leave, do so politely and without argument.
To avoid confrontations, follow these tips:
Be discreet:

Try not to draw attention to yourself. Keep a low profile and be quick when you are in the dumpster.
Stay polite: If you encounter someone curious or aggressive, stay polite, and explain your actions.

Know your rights:

Familiarize yourself with your state's laws on dumpster diving, so you can assert your rights if necessary.
6.

Where to Find the Best Places for Items Found in the Dump

When finding the best places for dumpster diving, it's essential to do your research. Some of the best places to find items include college campuses, apartment complexes, and commercial areas.

College campuses:

In addition to books and technology, college campuses often provide a wide variety of apparel and other goods for sale. When students pack up their dorm rooms and prepare to leave at the end of the semester, it is a great time to find valuable things they would have thrown away otherwise.

Apartment complexes:

You may also discover a lot of valuable things in apartment buildings.

As people move out, they sometimes discard furniture and other home things that are still in usable shape and could be sold for a profit.

Commercial areas:

Retail establishments, supermarkets, and wholesale clubs provide convenient access to various goods, including apparel, technology, and food.

These areas often have dumpsters full of items thrown away, and you can find some valuable things with some digging.
7.

How to Restore Your Findings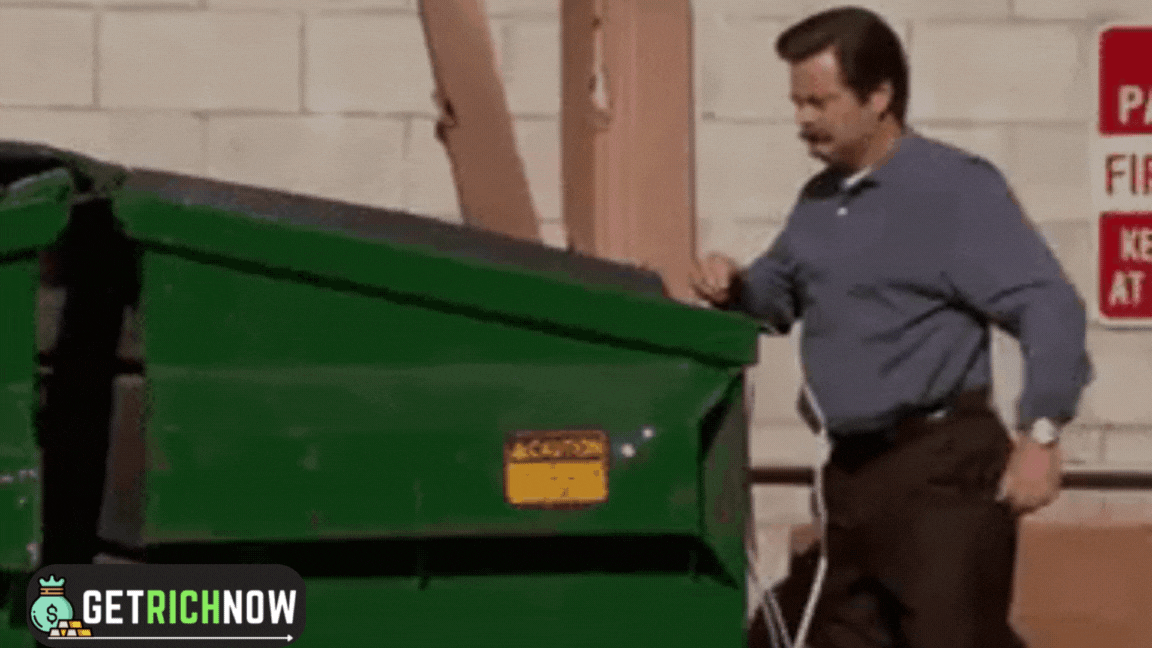 Once you find items in the dumpster, you can restore and sell them. Here are some tips to get you started:
Clean the items:

Clean the items thoroughly to get rid of any germs, bacteria, or odors.

Know what you have:

Research your findings to determine their value and potential market.
Restore the items: Learn to restore and repair what you have found, if necessary. You can find online tutorials, watch YouTube videos, or attend classes.

Sell your items:

You can sell your items through online marketplaces such as eBay, Etsy, or Facebook Marketplace. You can also consider local consignment shops, flea markets, or garage sales.
8.

Where to Sell the Dumpster Diving Items
Once you've collected and restored your dumpster finds, it's time to sell them for a profit.
Online marketplaces such as eBay, Kijiji, Craigslist, and Facebook Marketplace are popular options for selling a wide range of items, including those in the dumpster.
Include clear and accurate descriptions and high-quality photos that show the item's features and condition when you list it. Pricing can be tricky, depending on the item's rarity, condition, and demand.
Look for similar items online to understand what others charge, and adjust your price accordingly.

In addition to online marketplaces, local consignment shops, flea markets, or antique stores may be willing to buy your items. Consider setting up an online store to sell your dumpster finds or starting a booth at a local market or fair. With some creativity and effort, you can turn your dumpster diving finds into a steady source of income.
Online resources:
Frequently Asked Questions
What days of the week have the best items?
The days after trash pickup are the best days to dumpster diving for profit. This is when stores are most likely to throw out returned or unsold items. However, it's also important to note that many stores have compactors, which can make it difficult to access their dumpsters.
What time of day is best for dumpster diving?
Many dumpster divers believe that the optimum time of day to go dumpster diving is right after sunrise. Groceries and other trash from the house are thrown away, and fewer people are around. Also, the morning illumination makes it easier to notice things of value.
Q: Can you dumpster dive at night?
Some dumpster divers even prefer to do their business at night to avoid prying eyes. Night diving has benefits but is also dangerous and should be done carefully.
Q: Can you get in trouble for diving into a dumpster with a lock?
You can get in trouble if you break into a locked dumpster and try to dispose of your trash there. That's because doing so runs the risk of being labeled illegal trespassing. Only dumpster dive in an unlocked dumpster or get the owner's permission to dive into a locked dumpster
Q: How do you avoid getting caught while dumpster diving?
If you must go dumpster diving, only do so in public places or with the property owner's consent. Avoid producing a mess, as this will draw unwanted attention to the activity. If you want to avoid getting hurt, wear gloves and protective gear, and bring a headlamp if it gets dark.
Q: What should you do when encountering dangerous animals while dumpster diving?
Anyone who wants to go dumpster diving must be ready for dangerous animals like rats, raccoons, and stray dogs. It's best to keep a low profile and make some noise when approaching dumpsters in locations with many of these critters. You should also pack safety gear like gloves, boots, and a headlamp in case of an accident.